Discover more from ProductCafé Newsletter ☕️
Freshly picked content for product folks, brewed and shared every week.⚡️
Over 5,000 subscribers
5 Product Manager Blogs to make your weekend productive
Sit back and relax for this weekend, Zeda got you all 5 Product Management Blogs which will make your weekend productive.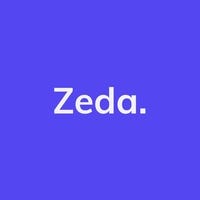 Blogs from experts are like Bible for Product Management. They not just write it but they pen down their own experience which is definitely worth reading. They all give us the virtual tour of their experience through their words and tell us about the best practices. We at Zeda , will ensure to keep you updated with the technology and strategies through our Newsletter. Here are 5 blogs sourced for you all to make your weekend productive. To get weekly updates about Product Management Subscribe us Now !!
---
Making a dent in the universe… when your awesome new feature is already "so three months ago" by WINSTON CHRISTIE-BLICK

An earlier version of this article first appeared on Product Coalition.

How many times in the past week have you scowled at your smartphone for making you wait longer than five seconds to send a Slack message, hail a cab, order a meal delivered to your doorstep, or refresh your Instagram feed?

Sure, your phone is hundreds of times more powerful than a mainframe computer that accepted paper punchcards, exceeded the footprint of your apartment, and cost several million dollars — but you're running five minutes late to an important meeting and if Google Maps would PLEASE JUST LOAD then maybe you'll just be cheeky-late — not embarrassing-late or rude-late.